It's the beginning of another week, which means it's time to check in again with the weekly chase, started by Sweat Pink ambassador Melissa on her blog Live, Love & Run.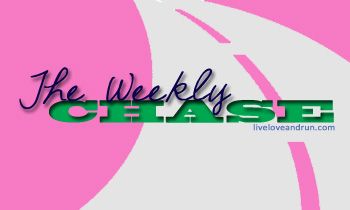 Goals for the Week:
Establish a good schedule for this fall and stick to it. No more going to bed anywhere from 10 pm to 2 am and trying to get up in the morning to take care of things.
Get all of my pre-internship responsibilities taken care of ASAP.
Finish cleaning my bedroom. A messy, disorganized space will only add to any stress I'm feeling.
Practice yoga at least three times this week.
They may be simple, but little steps add up to large gains. What are your goals this week?